The recording is not the same
Make a list of recorded talks to watch over the weekend. Totally. As soon as you make time.
Commit is not only an event with more than 80 sessions. It's the opportunity to meet new people with similar interests, talk to the presenters, or find out what the companies leading in IT are all about.
You can stay at home, try to follow online — we all did that, during the pandemic. It didn't work.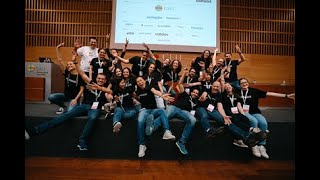 Summary of Commit 2023
Diversity tickets
Thanks to adidas and its commitment to diversity in the sector and tech events, you can get a Diversity Ticket if you are a member of an underrepresented group.
In previous editions
While you wait for Commit 2023, you can check out some recorded sessions from our last edition.
Our communities
This event is only possible because of the amazing content contributed by our communities.
Newsletter
Get notified when we announce changes or publish the final agenda. You may unsubscribe from these communications at any time, and we will not share your info with third parties.
Subscribe to our mailing list
For more information, see our Privacy Policy.